Classic Switch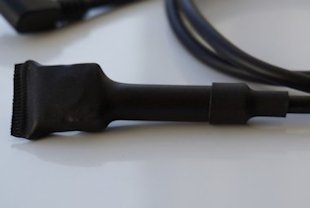 Our original switch. A straight body with slightly angled switch head. Wedge the switch part behind your upper front teeth and grip the body part between your front teeth. Your tongue then presses the switch.
As standard it comes with a cable approx. 55-60cm in length and a black coloured switch. Custom coloured switches, from a limited range of colours, are available for an additional cost. More pictures of the Classic switch and the colours available here.
---
Right angled Switch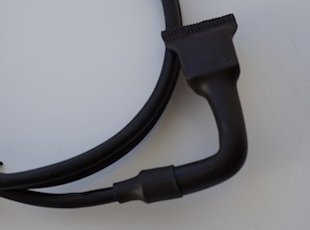 Right angled switch body to route the cable towards your cheek and helmet. Less protruding than the Classic Switch, but the same operationally.
Standard and optional features are the same as the Classic Switch.
---
Blow Switch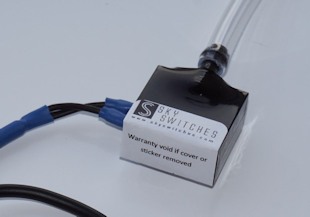 Mouth operated switches are subject to oral abuse, but with a Blow Switch, the actual switch is tucked safely away in your helmet. Compact size (only 2.5cm x 2.5cm x 1.2cm, with a 1.1cm connecting spigot), so can be placed in the position of your choosing. Blow down the tube to activate the switch.
Each Blow Switch comes with a 50cm tube and a cable to connect to your camera. The switch's pressure sensitivity can be adjusted using the included precision screwdriver. Instructions on how to change the sensitivity to your ideal setting are here.
---
Conversion adaptors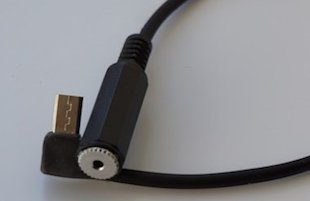 Already have your own switch with a 2.5mm jack? Changing camera to one with a different connector? You need a conversion adaptor.
Comes with a female 2.5mm socket and a male connector of your choice for your new camera. 20cm cable between the socket and connector as standard, but you can choose a custom length for an additional cost.
---
Cables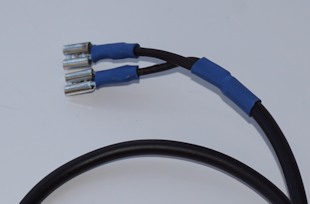 Already have a Blow Switch? Changing camera to one with a different connector? Then all you need is a new cable to connect the camera to the Blow Switch.
The cables comes with the male camera connector on one end, and 4.8mm female spade connectors for connecting to the pins in the Blow Switch on the other end. This way you do not need to change your Blow Switch when you change your camera.
---
Custom orders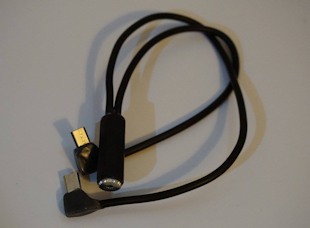 Maybe you are looking for something specific to your situation, or a little different to the normally available? Fancy an adaptor to fire two cameras with the one switch? Or even a twin camera switch? Or maybe blowing isn't your thing, but you really fancy a suction switch instead?! Get in touch with what you want, and I'll assess if we can make it and return with a quote.